From next Wednesday, we will be sending vouchers for children currently entitled to free school meals via email. This will save staff buying lots of gift cards and additional travel for parents to and from school. (In line with Government coronavirus guidance.)
Please can we ask, if you don't normally do so, to check your emails regularly to ensure you get the voucher code for ASDA stores?
Please contact your school office via the office email address if you have any queries.
Rob Darling
Dear all,
Thank you for your continued support at this difficult time. The children and staff who have been in at our Inspire schools this week have been amazing.
We are rationalising our provision, following latest government advice, for Clifford Bridge/ Whittle and Walsgrave children at Walsgrave, and developing a slimmed-down approach at Stockingford and Hearsall. We need to ensure we can plan each day for only the minimal amount of staff being in school following government advice regarding minimising travelling, social distancing whilst providing childcare provision for the children of critical workers. Can we ask that you let us know the day before, by 12:00 noon, if you are wanting to access our childcare and haven't regularly done so thus far?
Telephone numbers below:
Clifford Bridge/ Hearsall/ Walsgrave/ Whittle Academies - 02476 612161
Stockingford - 02476 382277
This will help us only call on the staff who need to be in school. The same criteria around vulnerable groups and key worker stands. The safest place for child is at home, we can offer childcare only when this isn't possible because you are a key worker. It was clear from the Prime Minister's address on Monday evening that the Government's aim is to minimise travel/ social contact
Thank you again for your understanding.
Rob Darling
Head of Education, Primary - Inspire Education Trust
Welcome from our CEO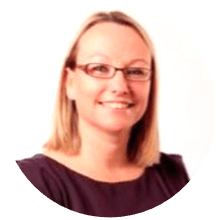 It is my pleasure to welcome you to Stockingford Academy. Our school is member of the Inspire Multi-Academy Trust of five primary schools. The other schools are: Hearsall Community Academy, Clifford Bridge Academy, Academy, Walsgrave CE Academy and Whittle Academy
Stockingford Academy is a popular primary school with a village like feel in a popular residential location. The school was lucky enough to have a new build and refurbishment in 2012 as it grew from a two to four form entry school.
We are all positive about the autonomy and independence that comes with our schools being a group of academies working together. The schools are accountable to a 'Board of Directors' and the 'Local Governing Body'.
At Inspire Education Trust we are passionate about making a difference to the lives of our children. They are at the heart of everything we do and we strive to inspire all learners and we want all our schools to be the best they can be and for each child to discover the skills, abilities, talents and interests that lie within them.
The schools have a desire to question, change and innovate to ensure that what they provide enables our children to become successful learners, confident individuals and responsible citizens.
We believe in working in partnership, enabling us to ensure all children to achieve their full potential. Our schools know the impact that working collaboratively can bring.
At the same time, we recognise the importance for each school to retain and promote their individual identity. Every school has its own context and challenges. This is why we encourage our member schools to lead and manage in a way that preserves that individual identity and responds to the specific needs of their children and community.
The combination of autonomy and collaboration across key areas of leadership and management, underpinned by shared vision, values and best practice is what makes our schools special.
We want to work in partnership with parents and carers and will provide regular opportunities for you to come into school. We have an open door policy and all problems and concerns will be promptly dealt with.
I hope to see your children regularly when I am in school to share and celebrate with them their hard work, efforts and achievements and I look forward to seeing you in the near future!
Lois Whitehouse

CEO
Welcome from our Headteacher
Dear Parents and Carers,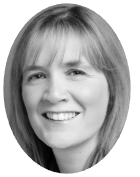 I would like to warmly welcome you to Stockingford Academy. Thank you for visiting our school website. I hope that you will be able to find your way around easily and will quickly get a flavour of all that is going on in our wonderful school.
Stockingford Academy is a vibrant, happy school with a real family feel. We are proud that many former pupils now choose to send their own children to Stockingford and indeed some, even choose us as their place of work! We pride ourselves on getting to know the passions and talents of each child, celebrating and respecting their differences and recognising their individual successes. Our aim is to instil in each of them a lifelong love of learning, a deep curiosity about the world around them and a knowledge that they can aspire to be whatever they choose to be.
To ensure that all children achieve their very best at Stockingford, we believe in the importance of children feeling safe, secure and ready for learning. We offer a nurturing environment that supports children to reflect on their own needs, become independent, develop resilience and grow in confidence. Our focus is on children becoming well-rounded adults of the future, developing both emotional and academic intelligence.
Stockingford Academy is part of the Inspire Education Trust family of schools. We work together with Walsgrave CE Academy, Clifford Bridge Academy, Whittle Academy, Hearsall Community Academy and Blue Coat Church of England School. We are able to offer support to one another, collaborate as teachers and leaders and ensure that we are at the forefront of changes in the educational landscape. We fully embrace the vision of the MAT: "Together we achieve, individually we grow." We believe whole-heartedly in our partnership with you as parents and members of the community. Our aim is that you feel empowered to work with us and support your child's learning at home.
All children, staff, parents and governors contribute to Stockingford Academy being the very special place that it is. We are keen to share what makes our school such a great place to learn! So, if you would like to join us, or simply find out more about our school, please do come and talk to me – the door is always open.
Gill Bowser
Headteacher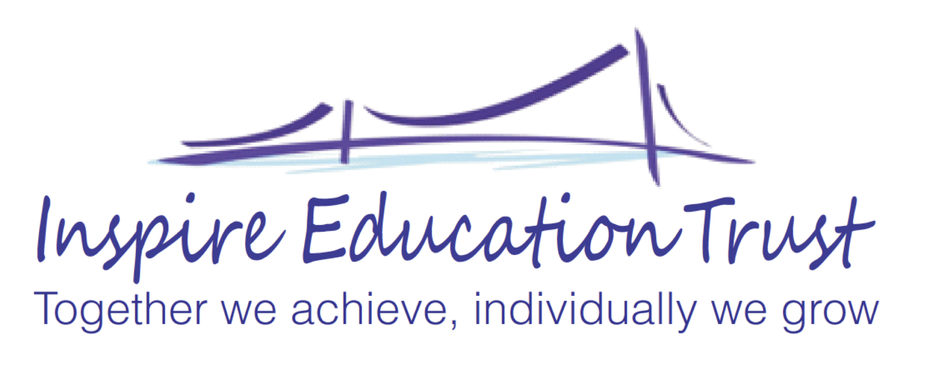 Stockingford Academy is a member of Inspire Education Trust, a Multi Academy Trust of five Primary Schools, Hearsall Academy, Clifford Academy, Walsgrave Academy and Whittle Academy. The Trust benefits from the shared leadership of the CEO, Head of Primary Education and Provision, and her team. The trust grew from a shared belief that children deserve a first-class education so that each individual child understands what they are capable of, what talents they have, and strives for excellence in themselves in order to succeed in the next stage of their education and the world of work.
We understand that every member of staff is here for the best interest of the children. We want to ensure that every child is valued and that the unique identity of each school is protected, celebrated and recognised for the contribution it makes to ensuring children have the best education and experiences.
Our mission statement captures the way in which we work to achieve this.
"Together we achieve, individually we grow"
The schools work in a spirit of partnership with a shared curriculum and staff training. Leaders at all levels meeting regularly to ensure consistency of standards, expectations and approach in all five schools.
Latest School Calendar, Stockingford Academy Calendar Events
Term starts

20

Apr

2020

May Day Bank Holiday / VE Day Commemorations

08

May

2020

School closed
Address
Cross Street, Nuneaton
Warwickshire, CV10 8JH
Phone number
Email address
admin2121@welearn365.com